Qualisys Track Manager 2.15 released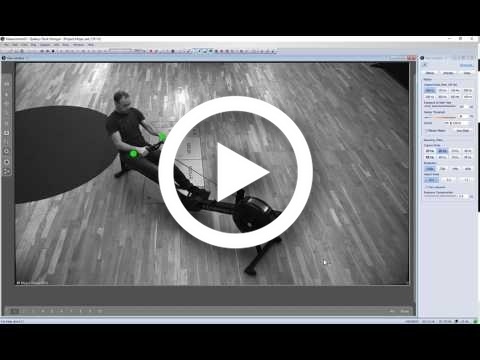 Dear QTM user,
A new release of the Qualisys Track Manager software is now available for download.
Top new features in QTM 2.15
Miqus VIdeo support
Full support for Miqus Video camera.
Camera settings sidebar improvements
– Simplified user interface for Qualisys video cameras.
– Simplified user interface for marker frequency selection.See the improved user interface in Setting up a Miqus Video camera.Oqus 2c preset modes has been removed from the camera settings sidebar and replaced with a simplified user interface. All custom settings can still be found in the Project options dialog.
Exports
– TSV export can now export files containing 2D, 3D and 6D data at the same time.
REST api
– Added 14 new experimental endpoints where applications can query QTM measurement data. These are experimental features and may be changed in the future.
General improvements
– Upgraded Measurement Computing InstaCal to version 6.53.
– Improved fixed calibration user interface.
– Numerous fixes for bugs and user reported crashes.
Please refer to the release notes located on the QTM download page for a list of the most important changes and known issues in this and previous releases of QTM.
Downloading the new version
To download the new version of QTM, visit your client dashboard. Log in with your personal account or create one if you haven't already. If you are creating a new account, be sure to have your user name and license key at hand. You can find these by going to Help > About Qualisys Track Manager… in QTM.
Sincerely yours,
The Qualisys Team
---
About Qualisys
Qualisys is a leading provider of motion capture technology and has a long history of supplying research, engineering, entertainment, and sports facilities with high-end camera systems and expertise in capturing and analyzing movements. Qualisys offers a wide range of products and services and has offices in Gothenburg, Chicago, and Shanghai. Qualisys is certified according to ISO 9001:2015, our clinical products are compliant with Medical Device Directive 93/42/EEC and have FDA clearance (K171547).